Range of application:
Swine, canine, bovine and etc.
Brief introduction:
This equipment is high resolution linear/convex ultrasound scanning diagnostic equipment.
It adopts micro-computer control and digital scan converter (DSC), digital beam-forming (DBF),
real time dynamic aperture (RDA), real time dynamic receiving apodization, real time Dynamic receiving focusing (DRF),
digital frequency scan (DFS), frame correlation technologies to endue its image with clarity, stability and high resolution.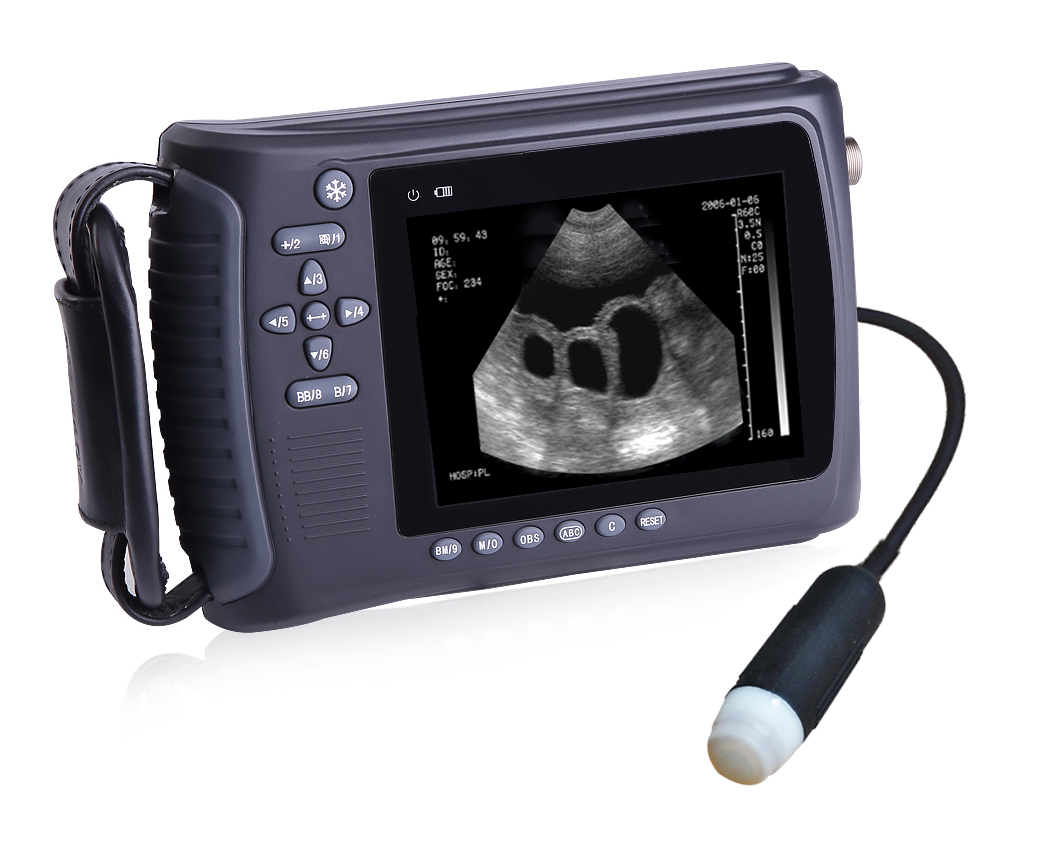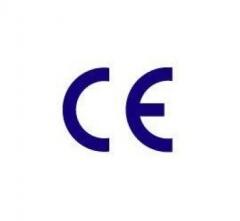 Specifications:
Displayed Depth(mm): 192
Maximal detect depth(mm): ≥140
Resolution(mm): Lateral, ≤4(depth≤80), ≤5(80<depth≤130); Axial, ≤2(depth≤80)
Blind zone(mm): ≤8
Geometric position precision: Horizontal≤20; Vertical≤10
Monitor size: 5.0" TFT-LCD
Display mode: B, B+B, B+M, M, 4B
Image gray scale: 256
Scan depth: 120mm-190mm
Image process: histogram, color encode, gama, image smooth
Measurement: distance, circumference, area, volume, heart rate, gestation age
Notation: date, time, name, sex, age, full screen words edit and etc.
Output report: measurement
Output: USB2.0, VIDEO( PALD, NTSC)
Machine size: 230mm(L) x 120mm(W) x 38mm(H)
N.W: 800G
Battery continuous work: ≥3 hours